Simple and quick one time payments.
For more detailed account information, please register or log in to your SMECO account.
Please enter your SMECO Account Number.
Your account number can be found at the top of your SMECO statement.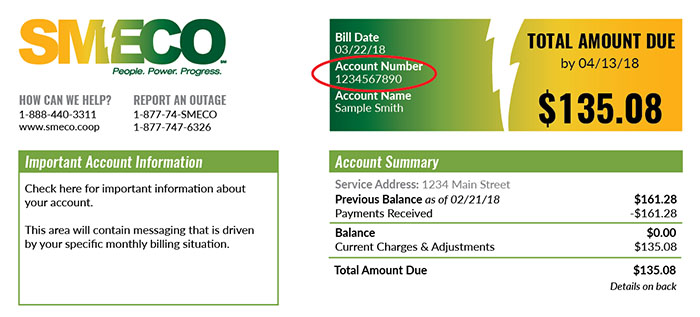 Need help? Want to make changes to your SMECO account? See the Contact Us links above.